Back to all posts
Posted on:
Family Numeracy Night at Hillview School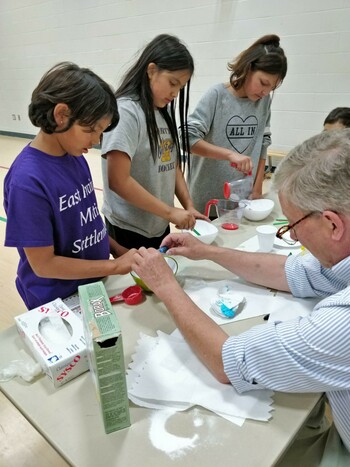 Northland School Division staff in conjunction with Hillview School hosted a Family Numeracy Night on June 5, 2019. There was a great turn out with lots of students, parents and community members. Parents and children had a chance to participate in eight different numeracy activities.
The activities included: 
making slime, 
fractions with Skittles, 
graphing with Smarties, 
numeracy scavenger hunt, 
3D shapes with marshmallows, 
matching numbers, and
estimation jars. 
Everyone had a great time. Thank you to the staff at Hillview School for staying and helping out with the activities. Also a big thanks to all the parents, students and community members who came out to make the night a big success.