Back to all posts
Posted on:
Teachers experience being a student on Professional Development Day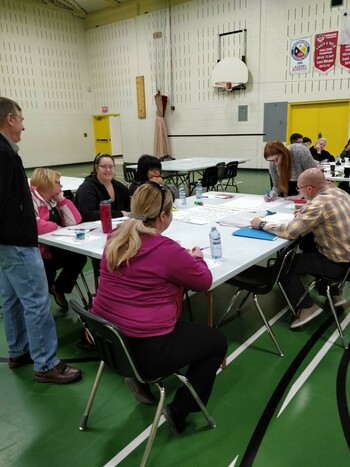 On Friday, October 4th, principal and teachers located in Area 1 - Bishop Routhier School, Hillview School, Gift Lake School, Grouard Northland School, Paddle Prairie School and Susa Creek School gathered in Grouard for professional development (PD) day!

The educators reviewed the 8 Principles of Mathematics, with a deeper look into the academic language students should be learning and using by the end of each school year from kindergarten to grade 12. During the PD, staff from the school involved worked on a math plan for this school year.

Thank you to all the staff that came out and were actively engaged in a great day of learning :)